fasmcon 2007
HyperVista suggested the Fucking village in Austria to host the second fasmcon, but for some reasons Brno (Czech Rep.) won. We made pretty good progress since last fasmcon – more attenders came, more talks were given and we spent lot of time together having fun.
The conference was held at Hotel Slavia in Vlasta conference room on 25th of August. MazeGen organized it with the great help of HyperVista.
Attenders
From left: Karel, Madis, Don, František, Tomasz, Martin, Tom, and Sune (on the floor)
Webcast Attenders
LocoDelAssembly
,
MHajduk
,
sleepsleep
,
rCX
,
Artlav
,
mandeep
,
0.1
(0_1),
Biterider
,
Homer
, allie, asm, and f8.
Talks
Tomasz Grysztar's opening speech
Tom Tobias: Different theoretical design of CPU
All the attenders introduced themselves in first minute of this video.
Madis Kalme: Using SSE registers for general purpose, SIMD with general-purpose registers
This talk is also available as an article.
Martin Mocko: FASMLIB, a general-purpose library for 32-bit x86 assembly coders
František Gábriš: Debugging in Long Mode (AMD64)
František is author of FDBG, a debugger for user-mode (ring3) binary applications, running in 64-bit mode.
This talk is also available as an article.
Part 1
Part 2
Part 3
Part 1
Part 2
Don Bailey, Martin Mocko: x64 Windows Kernel Level Programming with fasm and C
See also Don's article UEFI Hypervisors - Winning the Race to Bare Metal.
Part 1
Part 2
Part 3: Remote Kernel Debugging Demo
Part 4: Conclusion
Karel Lejska: live output of an x86 code obfuscator
Part 1
Part 2
Tomasz Grysztar's finalization of fasmcon 2007
Chat Log
Here goes original live chat log. It nicely provides the webcast feel. Time stamps were unfortunately lost.
Pictures
Madis took many nice pictures from the conference, Brno and Austerlitz Battlefield which we visited on Sunday.
Random shots from Don's video camera: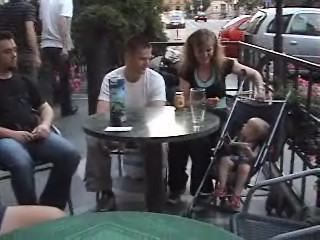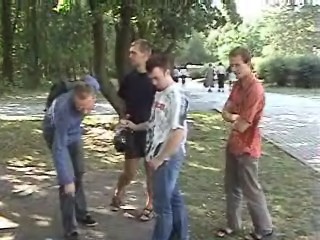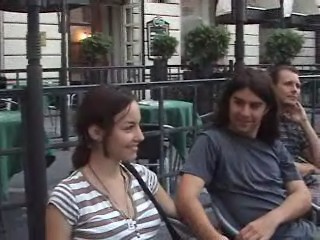 Few pictures taken by Tomasz:
Tom Tobias and MazeGen thinking about their presentations, the day before the conference…
f0dder and Madis.
f0dder, is he so brave or just bored?
fasm Conference T-shirt, brought by Don:
Recording the History
Fasmcon 2007 announcement.